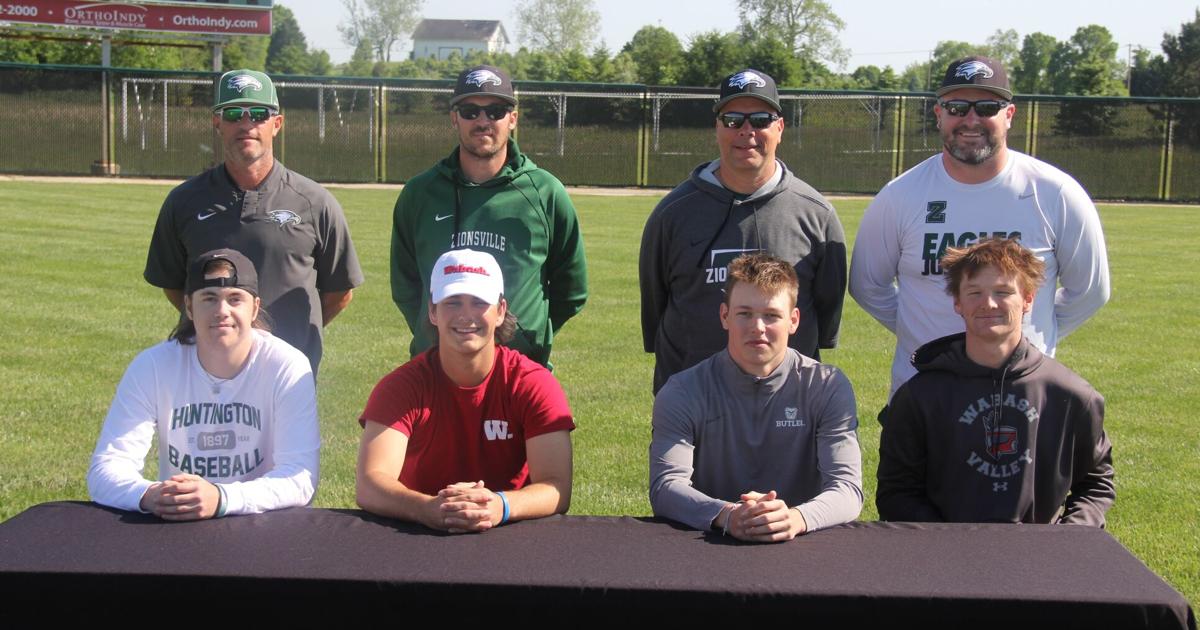 Zionsville baseball players have a signing ceremony | Sports
ZIONSVILLE — Four Zionsville baseball seniors were honored in a signing ceremony Monday afternoon at the 875 Fields.
The four seniors – Caleb Everson (Wabash), Aidan Hatcher (Butler), Carter Lile (Huntington) and Elliott Rossell (Wabash Valley) – had an impact on the program during their four years in high school, the coach says -Chef Jered Moore.
"It's great for these guys," Moore said. "They've worked hard to get to where they are. They've meant a lot to our program and this is a great opportunity for them."
The four join four other seniors who signed during the early signing period this fall.
Moore said it's a great example of whether you commit sooner or later, if you get the job done, there may be an opportunity for you at the next level.
"It can be hard to deal with that in your senior year, especially when you're good enough to play college baseball," Moore said. "Not everyone can sign early, and colleges are looking throughout the fall and spring to determine rosters. There's always room to sign now and find the right situation for you."
Moore said this group is special for how they handled everything that happened.
They waited for their chances to shine and perform.
"These are great examples for younger people and it shows that there is no set path," Moore said. "We've got guys signing early, guys signing later, we've got guys like Elliott getting over injury and he's had to wait to see how he progresses from that. There are different paths to get there. , but luckily we've had a lot of guys in our program make it happen."
Will Willems is the sports editor of the Lebanon Reporter. Follow him on Twitter @Will_Willems.