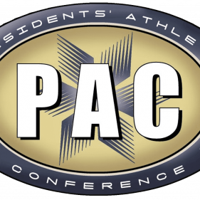 W&J tops PAC's 2022 preseason baseball coaches survey | Sports
GREENVILLE — The Presidents' Athletic Conference (PAC) released the results of the PAC's preseason baseball coaches survey on Tuesday, along with its list of players to watch.
Washington & Jefferson and 20th-year head coach Jeff Mountain got nine first-place votes and 90 points overall to secure the top spot in the preseason poll.
The annual pre-season poll collects votes from each of the league's 10 head coaches.
W&J enters the 17th season of the D3baseball.com/National Collegiate Baseball Writers Association (NCBWA) Preseason Top 25.
W&J junior utility Tyler Horvat and senior pitcher Henry Litman (were named to the D3baseball.com USA Preseason Team in January. Both Horvat and Litman earned first-team honors. W&J was the only school to put more than one student-athlete on the First Team.
Grove City College, led by sixth-year head coach Matt Royer, finished second in the poll, earning the final vote for first place and 82 points.
Saint Vincent College and 25th-year head coach Mick Janosko was picked third with 64 points.
Franciscan University finished fourth in the preseason poll with 62 points. Bethany and Westminster are tied for fifth with 50 points. Thiel was seventh (48), Waynesburg eighth (39), Chatham ninth (37) and Geneva 10th (18).
W&J finished the 2021 season with an overall record of 37-3. The 37 wins were the third-most in a single season in program history, behind only Division III College World Series teams from 2017 and 2019.
With a 3-0 victory over Saint Vincent College on May 15, W&J won its 13th PAC title and clinched its ticket to the Division III Championship for the eighth time. W&J finished 2021 with a .925 winning percentage, the best in Division III.
This year's PAC Championship Tournament is scheduled for Thursday-Saturday May 12-14. The regular season top seed will host the league's four-team, double-elimination tournament.
The winner of the PAC Championship Tournament will earn the conference's automatic qualification offer for the NCAA Division III Championship. The Division III championship selections are scheduled to be announced on Monday, May 16, with the regional round robin scheduled for Friday through Monday, May 20-22.
Regional champions will compete in Super Regionals, a best-of-three series, to determine the eight entrants in this year's Division III College World Series, scheduled for Friday-Wednesday June 3-8. The Division III College World Series will be held at Perfect Game Field at Veterans Memorial Stadium in Cedar Rapids, Iowa.
––––––
2022 Baseball Coaches Survey
School (1st place votes), Points, Records 2021 (PAC).
1. W&J (9) 90 37-3 (25-1)
2. Grove Town (1) 82 28-10 (22-5)
3. St. Vincent 64 17-18 (13-12)
4. Franciscan 62 16-19 (15-11)
T-5. Bethany 50 16-21 (14-13)
T-5. Westminster 50 13-21 (9-17)
7. Thiel 48 14-20 (9-18)
8. Waynesburg 39 12-20 (9-17)
9. Chatham 37 12-23 (10-17)
10. Geneva 18 11-24 (6-21)