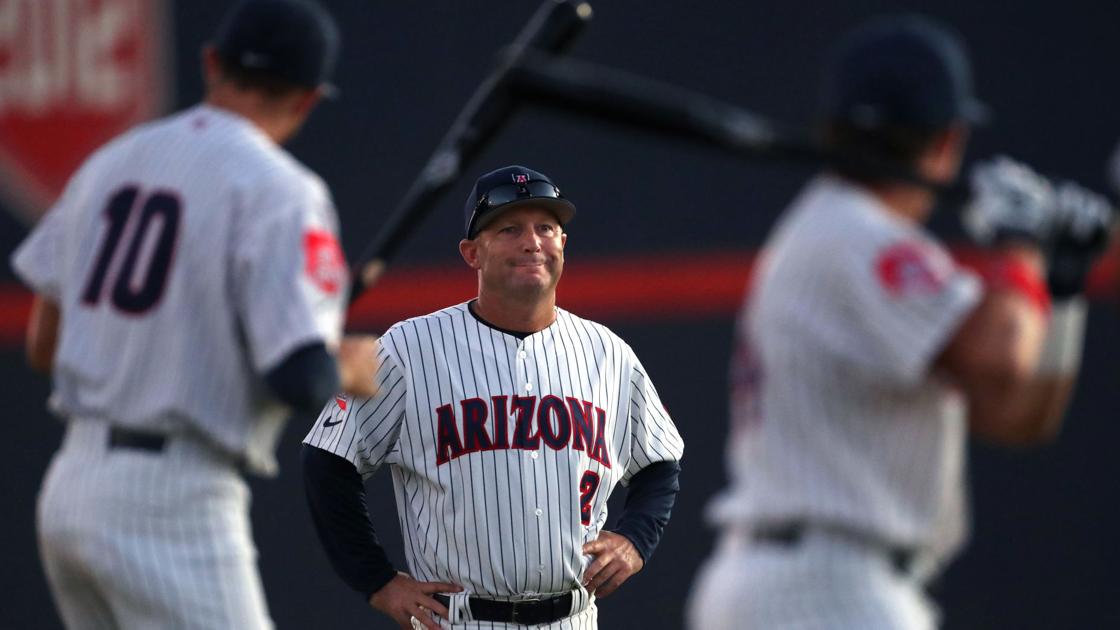 'They're playing our season': UA baseball coaches on MLB's 60-game sprint | Arizona Wildcats Baseball
"They are playing our season," said UA coach Jay Johnson. "I will sometimes make decisions that, in a 162-game season, I probably wouldn't make.
"The urgency and importance of every game being like a playoff game, I think they're really going to feel it. You can't walk out the door and be under .500 for two months like the Nationals were ( last season) and then win the World Series.
"So I think you might see some things like matchups earlier in games, being thrown on back-to-back days more often…matching earlier in games. Which I find great. Hopefully they can get it off the ground, because the intensity of regular games played (this way) will be fascinating to watch.
Johnson, who has been a college head coach since 2014, joked about being credited — or blamed — for coining the concept of "the open," where a team uses a committee approach for a game whole. It's not unusual for a college team to use this tactic on a Sunday or midweek game. It's become increasingly common in the big leagues — and could even become popular in a 60-game season when pitching arms don't have to be handled as carefully.
One of Johnson's mantras is that each game should matter as much as the others, that each is its own "Super Bowl". His predecessor in Arizona, Andy Lopez, understands this mindset. He and his team would break down the season into 10-game increments. The annual hope was that some of those final 10 would take place in Omaha, Nebraska, site of the College World Series.