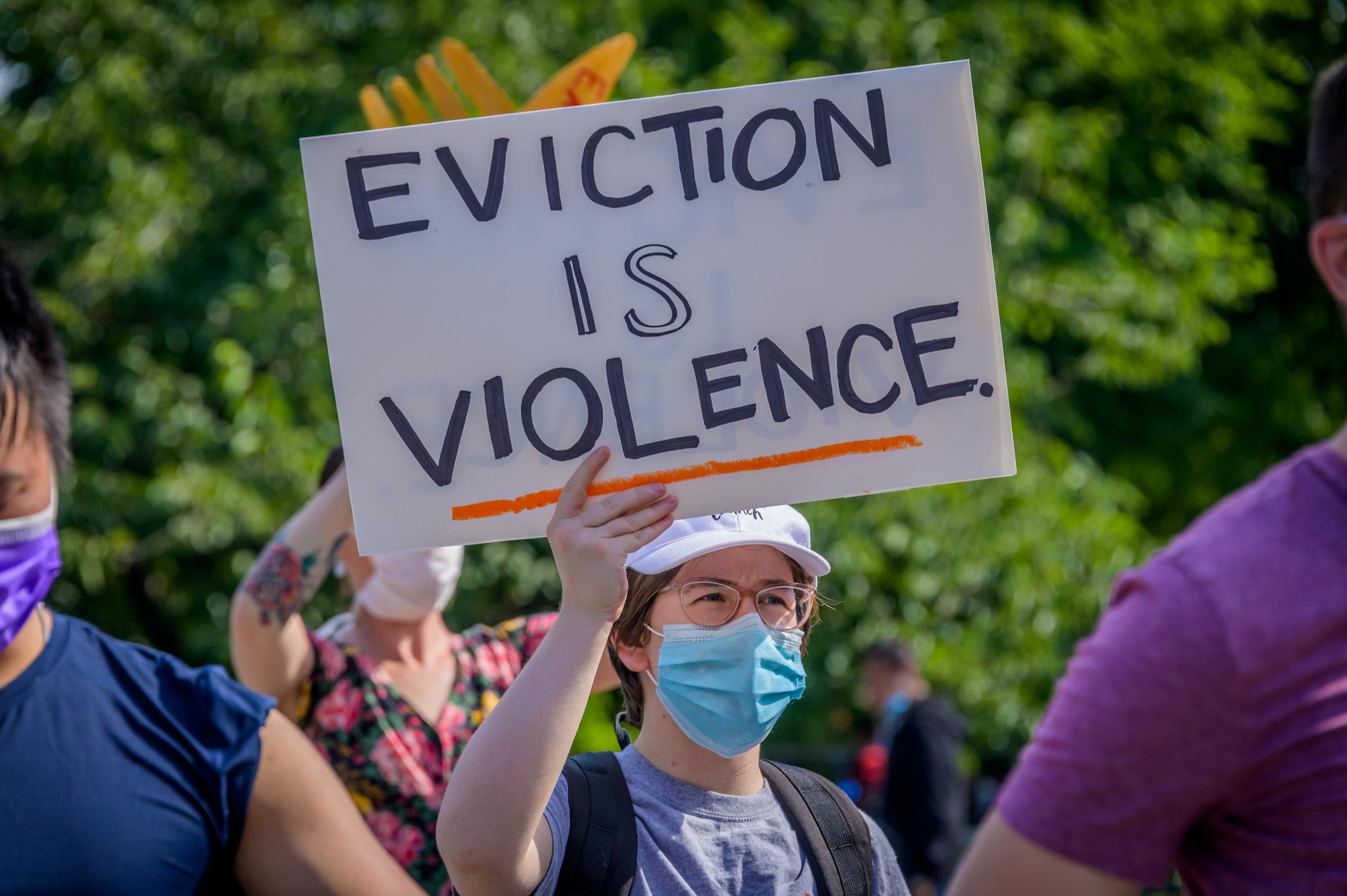 Report details 'abusive' eviction tactics by business owners at height of pandemic
Four major business owners filed nearly 15,000 eviction actions in the first 16 months of the pandemic, with some executives and property managers harassing and deceiving their tenants and deliberately inflicting cruelty on people who had been unable to pay their rent.
The U.S. House Select subcommittee on the coronavirus crisis released a new report on Thursday following a year-long investigation into the eviction practices of Pretium Partners, Invitation Homes, Ventron Management and the Siegel Group, which were all financially prosperous when the committee began to review its practices. .
"While countless Americans have done admirably to support their communities during the coronavirus crisis, the four landlord corporations investigated by the select subcommittee were aggressively expelled to boost their profits."
Pretium was investing in a major expansion when the committee, led by Chairman James Clyburn (DS.C.), launched its investigation in July 2021, while Invitation reported record profits and Siegel and Ventron had received more than 2 millions of dollars in paycheck protection. program funds, which they were not required to repay.
Despite their financial well-being, publicly available data at the time showed the four companies filed a combined 5,413 eviction cases between March 2020 and July 2021 – a total that was dwarfed by the number the committee discovered. when he analyzed more than 50,000 pages of documents and held numerous meetings with business representatives.
The committee began its investigation following reports that business owners were not complying with a federal moratorium on evictions put in place during the pandemic and housing assistance programs.
"While countless Americans have done admirably to support their communities during the coronavirus crisis, the four landlord companies investigated by the select subcommittee were aggressively expelled to boost their profits," Clyburn said as the panel revealed that the actual number of corporate evictions was three times higher. superior to what we knew before.
"While the abusive eviction practices documented in this report are condemnable under any circumstances, they are unconscionable during an economic and public health crisis that only occurs once in a century," Clyburn added. "Rather than working with overburdened tenants, adhering to applicable eviction moratoria, and accepting federal rental assistance, these companies — with properties in 28 states — have expedited evictions above all else."
The report details numerous abusive practices by companies as they sought to force tenants out of their homes during the public health crisis, which sent unemployment rates skyrocketing in March 2020 and left millions struggling to pay rent and other necessities.
Findings from the investigation included:
The executives' attempts to "bluff" the tenants of their apartments by posting a court order in the buildings saying that the Centers for Disease Control and Prevention (CDC) had no authority to impose the eviction moratorium, but by omitting the fact that the moratorium was still in effect when the case was appealed;
An executive directive that a property manager bring the court order to a tenant 'after 5 p.m.' on a Friday 'so the courts and constable's office are closed and she can't call to check on what whether" and that the company can "see if it leaves the weekend";
A property manager's message to the executives he "loves[d] telling themselves that this means the eviction may take place earlier than expected and seeing the expression on their faces"; and
An executive's attempt to 'get rid' of a tenant whose rent was overdue without getting an eviction order by ordering a property manager to call Child Protective Services to complain about them – an action that allegedly violated Texas criminal law prohibiting false reports of child abuse.
"In some cases," Clyburn said, "the select subcommittee found that their abuses may have violated the law."
The committee called on federal agencies and Congress to require states and localities to provide direct assistance to tenants whose landlords refuse to cooperate with housing assistance programs; supporting state and local rental assistance infrastructure; and prioritize investigations of deceptive or abusive business practices used to expedite evictions.
Peter Hepburn, a researcher at Princeton University's Expulsion Lab, Told NPR that the committee's report likely reveals only the "tip of the iceberg" and that abuse by business owners could run rampant across the country.
"These companies are buying a lot of homes, and they're buying homes in particular in places where tenant protection is relatively weak, places where eviction is easier, faster and cheaper," Hepburn said. "And I don't think that's a coincidence."