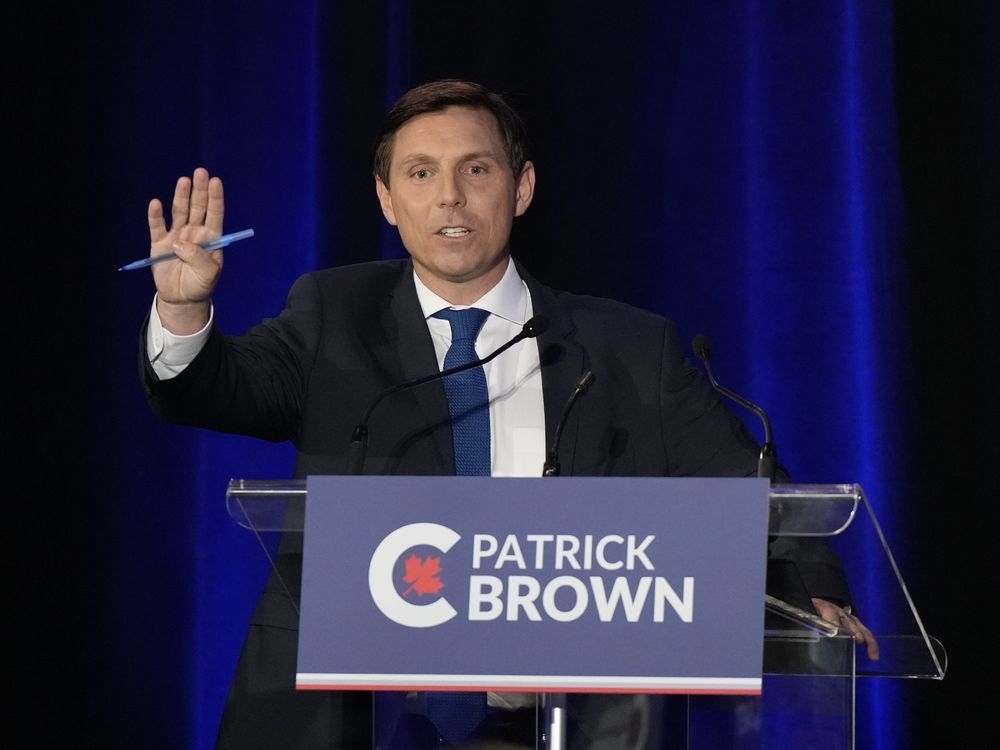 Poilievre launches attack ads at Brown, whose campaign calls Poilievre's tactics fraudulent
Content of the article
The Conservative leadership campaign took another nasty turn on Thursday with two of the frontrunners trading blows over what the other calls unethical behavior. Pierre Poilievre airs TV ads in Toronto attacking Patrick Brown for his actions as mayor of Brampton while Brown accuses Poilievre of running a deceptive campaign to sell memberships.
Content of the article
Television advertisements attacking Brown began appearing on local Toronto television highlighting Brown's attempt to have a university located in Brampton. The 15-second spots, which aired on CP24 and in paid social media posts, claim Brown wasted more than $600,000 in taxpayer dollars on the college project.
Content of the article
"If you can't trust him to lead a city, how can you trust him to lead the country?" both ads ask in their last line.
One of the advertisements states that while Brampton residents face exorbitant housing prices and a rising crime rate, "Brown is trying to find another job."
Brown is considered one of Poilievre's main challengers, along with Jean Charest, in the six-person leadership race. While Poilievre is seen as the frontrunner and claims to have sold more than half of the 600,0000 memberships the Conservative Party has now registered, it is clear they are taking Brown seriously.
Content of the article
An attack ad like this, broadcast on television in a major media market, is not a cheap undertaking, and it's not something the campaign would do if the leadership race was all stitched up.
Brown, who claims to have sold more than 150,000 memberships, is crying foul over Poilievre's tactics to boost his membership sales. His national campaign co-chair, John Reynolds, released a letter sent to the Conservative Party complaining about what he called "the fraudulent use of Poilievre campaign email correspondence."
Patrick Brown's campaign manager joins Michelle Rempel Garner in possible UCP leadership bid

New poll suggests Liberal and NDP voters prefer Charest and Brown to Poilievre
The claim is that the Poilievre campaign boosted their sales figures by emailing party members and telling them they couldn't vote unless they renewed their membership.
Content of the article
"The Pierre Poilievre Campaign, near the June 3, 2022 membership deadline, sent misleading emails to members titled "Membership Status: Incomplete". The emails appeared to be official party correspondence," Reynolds wrote.
Anyone receiving these emails was urged to register for a new membership through the Pierre Poilievre Membership Portal. Reynolds wrote that tens of thousands of people may have signed up for a second membership because of these tactics. He wants the party and Elections Canada to investigate.
On Wednesday, the Charest campaign released a letter calling on the party to release the full membership list now so that duplicate members, including those who may have purchased a second membership, can be addressed before ballots are sent. vote this summer.