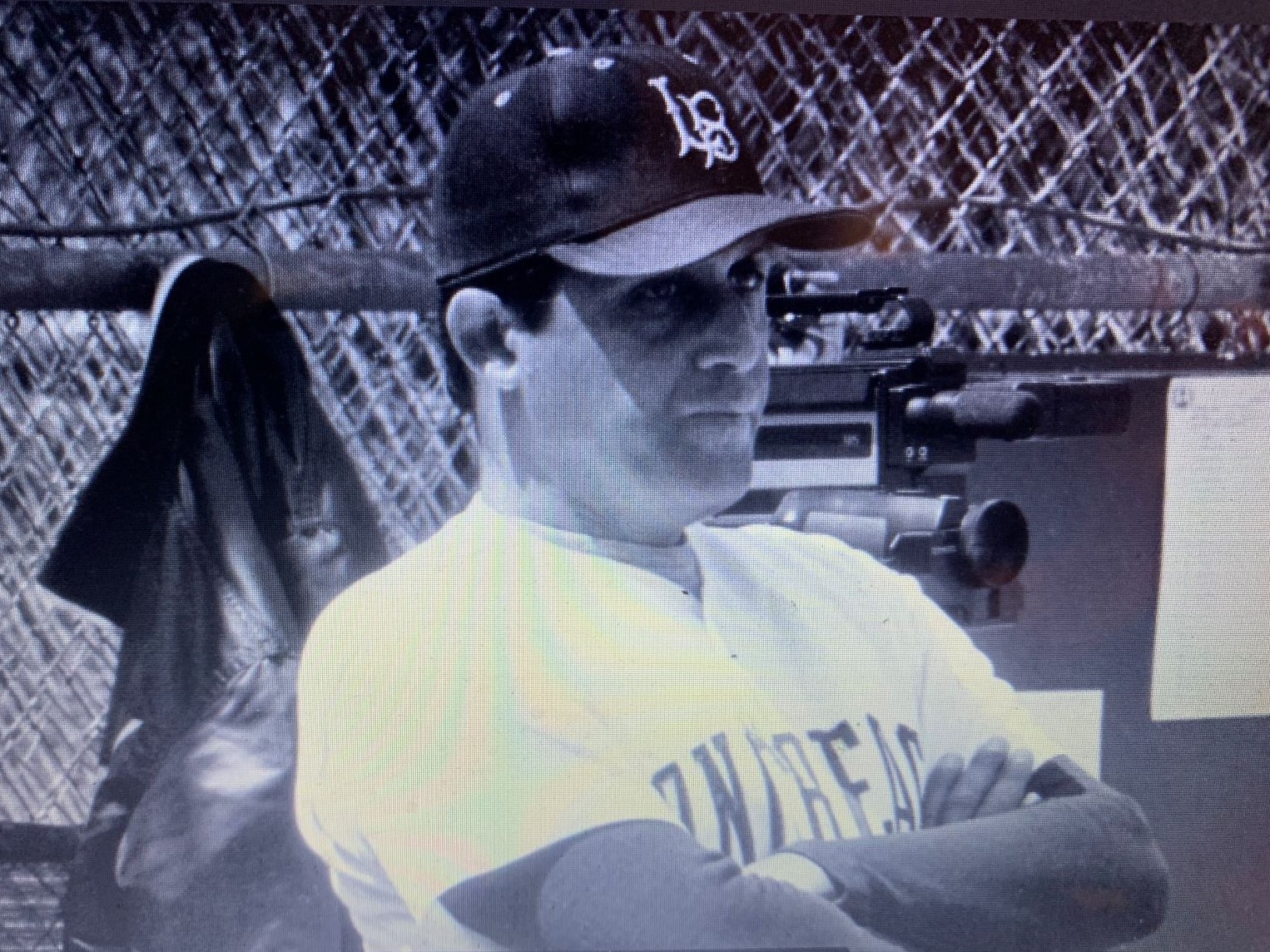 OC Baseball Coaches Remember Life Lessons Long Beach State's John Gonsalves Taught
John Gonsalves was the head coach of Long Beach State for 19 years. (Photo courtesy of Long Beach State Sports Information).
(First of two parts)
Orange County coaches are among those who remember former Long Beach State baseball head coach John Gonsalves as a coach who would go out of his way to help his players, their would teach life lessons and care about their future outside of sport.
Gonsalves, 78, died on Saturday May 29 of pneumonia after being hospitalized for about a month. Gonsalves, who had lived in Seal Beach with his wife Sandy for 52 years, would have turned 79 on Saturday.
Gonsalves, who coached at Long Beach State for 19 years, was well known in Orange County. His sons Johnnie and Jayson both played for Huntington Beach High School. For the past eight years, Gonsalves has been an assistant coach to Cameron Chinn at Edison High School.
"He was giving, he was nice to everyone with his time and his talents, it seemed like whoever wanted to talk about baseball he was good to go," said Johnnie Gonsalves, who also played for his dad at Long Beach. "I think he's given tons of guys who've had great careers a second chance. He has helped so many people. He was more concerned with preparing these young men for life after baseball.
"He was a good coach to play for, he was a player coach, he was uncompromising, he wanted to win and he was a crusher."
A longtime friend Daniel Hankin, who was a baseball coach in Orange County High School and an assistant coach of Gonsalves, added:
John Gonsalves was more than a baseball coach, he was the life coach. Gonsalves shaped young men into responsible, intelligent and strong men. He coached with passion and love. After coaching for 19 seasons at Long Beach State, he decided to coach at the high school level, he was in Huntington Beach, Paramount and was the batting coach at Edison when he passed away.
Gonsalves helped revive the Edison program with head coach Cameron Chinn. Gonsalves not only brought his hitting knowledge, but he also brought his wisdom and skills to talk to players, listen to them and work for a common goal Gonsalves has helped shape hundreds of young people, on the pitch, in the classroom and at the bar.
John Gonsalves was named to the Long Beach State Hall of Fame in 1998 and, according to athletic officials, is one of four people to have withdrawn his number in the program's 67-year history. His number 25 replica jersey is on the outfield wall at Blair Field. Most of the home games during his tenure were played on the field of the Long Beach campus. Gonsalves led a fundraising project to build new land on campus.
Gonsalves played for St. Anthony High School in Long Beach, then for Long Beach City College and Long Beach State before joining the New York Mets organization. He then returned to Long Beach State and, in his first season in 1970, led the team to their first Pacific Coast Athletic Association title.
He went on to register 460 wins, the second most in school history. After retiring as a coach, Gonsalves continued to support the program, which adopted the moniker Dirtbags when new coach Dave Snow took over. Gonsalves' best season was in 1979 when the team went 39-23-3.
Gonsalves ended up being a lifelong Dodgers fan, but the family also attended many Angels games, his son Johnnie said.
Gonsalves had many friends in the coaching fraternity, who also shared their thoughts on his legacy:
Mike Gerakos, Former UC Irvine Head Coach: "He was definitely one of the good guys in the coaching profession. He was "old school", and I use that term with the utmost respect! His teams were well trained, played hard and reflected their coach's respect for the game. That's why I enjoyed coaching against him. He was proud of his former players and his players appreciated the positive impact he had on their lives. When I was in college, I had a number of student teachers from CSULB, and John was their mentor.
"He did an incredible job supporting them and guiding them through their teaching. I looked forward to his sightseeing tours. They always ended with a long discussion about coaching and baseball. More recently, I was looking forward to our matches with Edison, where John was an assistant. We would remember old players and games and joke about being alumni and I would tell him to remember if I was an alumnus he was an alumnus. John was very special. We will miss him."
Bob Flint, Orange County High School and Community College Coach: "I knew John as an exceptional player. When we returned to California, I was going to be a graduate assistant, while starting a masters program. I let that go when I got hired at Western High. This was in 1971. Since 1971 we have been friends at Seal Beach. Like most of my baseball players, we had a relationship that only coaches have. Good guys with a deep connection. We are losing too many guys from my time, but the memories we have left are priceless. John is at the top of the priceless list. Good trainer, good man, humble guy.
Bob Zamora, former head coach of Capo Valley High School who is now the Cougars assistant coach: The two got to know each other when they were playing in high school. Gonsalves was in her final year at St. Anthony High School and Zamora was in her first year at Mount Carmel. "He's been a coach with Edison for several years and I was still in Capistrano Valley. We saw each other no more than a year ago. We faced each other in a fall championship game. We laughed and told old stories. He was just a good guy, a really good guy.
Tom Pestolesi, volleyball coach at Irvine Valley College: "My dad was the department chair at Long Beach State when athletics and teaching were combined. I basically grew up on this campus. Coach Gonsalves, Tom Morgan, Andy Sinclair, Jack Rose, Ed Souter, Randy Sandefur, John Mconnell and all the other coaches and teachers all worked in the 49er camps I went to as a kid.
"My dad ran all the department meetings and this group was so close to each other. It was very fun. As I went there my first two years of college, I took his baseball coaching course. It was 8 a.m. There were a lot of athletes. When one of them fell asleep, he threw the eraser at them. He was very precise. Just a fun, positive man. Always smiling. Never could be in a bad mood in his presence. These have been some of the best days of my life.
Coach Gonsalves is also survived by his grandchildren Cole, Ivie, April and Rylee and his great-granddaughter Stella as well as Johnnie Gonsalves' wife Nancy.
A funeral mass is scheduled at St. Anthony's Church in Long Beach on Wednesday, June 30 at 10 a.m., followed by a reception at Glory Days in Seal Beach. All guests are encouraged to wear their favorite Aloha shirts in honor of Coach Gonsalves, a wish of his wife Sandy.
The Long Beach State Dirtbags observed a minute of silence for Coach Gonsalves before their final game of the season on Sunday at Blair Field. His two sons were present.
EDITOR'S NOTE: Tim Burt first met Coach Gonsalves when Burt was a reporter for the Long Beach State school newspaper covering baseball games. He was impressed by how much Coach Gonsalves cared about his players and how he wanted them to be successful at the end of their baseball careers. He not only supported the players but also everyone he came into contact with, including journalists and treated everyone, including the referees, with respect. There is a lot to celebrate about Coach Gonsalves. He made the difference.
PART TWO: Gonsalves made a big impact with Edison baseball
—-Tim Burt, OC Sports Zone; [email protected]