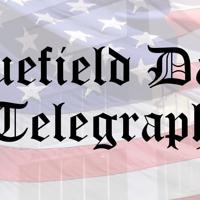 Major League Baseball players have finally broken their silence |
Major League Baseball players have finally broken their silence.
After months of silence as union negotiations stalled, the players reached breaking point last week when the property sought third-party mediation instead of making a promised counter-offer. The players viewed the move as little more than a public relations ploy, one intended to convince the public that MLB was being reasonable even though the owners had initiated the foreclosure and then waited six weeks to resume talks.
Unwilling to let the owners continue to frame the debate, the players took to social media to make sure fans understood their point of view.
In a high-profile labor dispute, winning the narrative is often as important as winning at the bargaining table itself, and players now have a powerful weapon at their disposal that they've never had before. In past work stoppages, the league has managed to turn public opinion against players by portraying them as greedy and ungrateful, but that might not be as easy now that players have the opportunity to speak directly to fans and to highlight the discrepancies between the league's words and its actions.
The overriding theme in the player's opening salvo was the need to have a work stoppage. From the outset, MLB positioned the lockout as a necessary defensive measure, and commissioner Rob Manfred said in December that "we hope the lockout will reinvigorate negotiations and bring us to an agreement that will allow the season to start on time.
This reasoning is hard to square with the league's subsequent failure to commit, and players are scrambling to make sure it fits in.
"If the goal is to get players on the field as soon as possible, then why has it taken 43 days after lockdown to even hear from MLB?" tweeted Yankees pitcher Jameson Taillon. "It didn't seem like a priority then!" Why didn't we receive a counter-proposal this week? These are all extremely tired antics/optics.
"An important part of collective bargaining is…actually #AtTheTable bargaining," tweeted Red Sox reliever Matt Barnes, echoing a message shared by many other players.
Social media has also given players the opportunity to directly challenge emerging narratives before they can take hold. For example, when an Associated Press article framed the decision to reject mediation as one that would guarantee a delayed start to spring training, Giants pitcher Trevor Hildenberger retweeted a point that MLB has the power to immediately end the lockdown on her own. He also included a meme of someone licking another man's boot, a not-so-subtle dig at the writer for wearing league water.
The most important role social media can play for players, however, is the ability to clearly articulate their positions. Mets ace Max Scherzer, a member of the MLBPA sub-executive committee and one of the players most involved in the negotiation process, did so when he explained why the players had rejected mediation and why they were fighting exactly.
"We don't need mediation because what we are offering to MLB is fair to both parties," Scherzer tweeted. "We want a system where the threshold and penalties don't operate as caps, allow younger players to realize more of their market value, make service time manipulation a thing of the past, and eliminate tanking as a winning strategy. "
Will the players' social media blitz help move the needle to the bargaining table? It's hard to say, but collectively the players have successfully reframed the debate so that many baseball watchers now see the league — not the players — as the roadblock to progress.
That's probably not how it would have been in decades past, and MLB shouldn't underestimate the power players now wield.
Email: [email protected] Twitter: @MacCerullo.
US Secretary of Labor offers help
Marty Walsh, U.S. Secretary of Labor and former Boston mayor, has offered help to Major League Baseball and the MLB Players Association as the two sides remain deadlocked in a collective bargaining deal that now threatens the start of the spring training.
"I have spoken to both MLBPA and MLB about the ongoing contract negotiations and encourage both parties to continue their engagement," Walsh said via a spokesperson. "Like any contract negotiation in any industry, I'm ready to help facilitate productive conversations that result in the best outcome for workers and employers."
Walsh's offer came days after the players turned down MLB's request for a third-party mediator. It's unclear how the two sides will now proceed, but the owners will meet this week to regroup before talks resume.