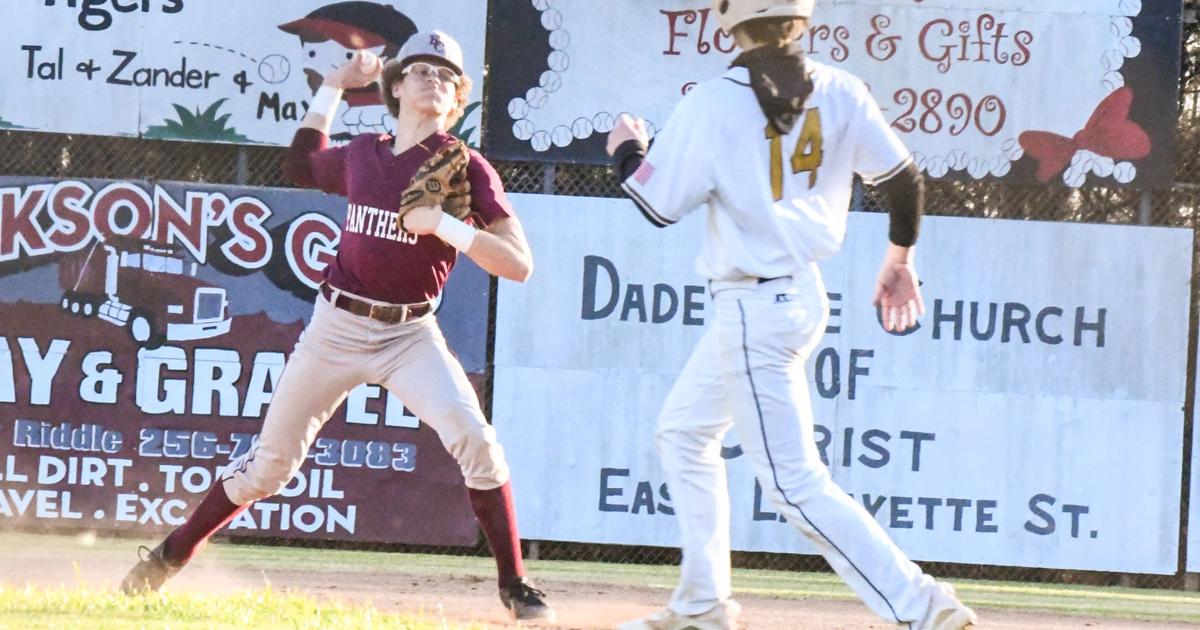 Locals shine in Alabama Baseball Coaches Association showcase in Troy | Sports
The annual Alabama Baseball Coaches Association showcase in Troy was delayed a bit this summer, but players were still able to take to the field last week to show off their skills. Several Elmore County players accepted their invitations and competed with some of the state's top talent.
"It was a great experience," said Wetumpka infielder Kyle Morrison. "The campus was so nice and Troy showed us a lot of respect. The coaches have been great with us. Anyone could play there and it was really competitive. That's really what I liked the most. You have to compete with the best.
At the beginning of the week, more than 130 players were divided into 10 teams for the event. The rosters were split between North and South, and each team was able to compete in three games against teams made up of players from across the state.
Morrison was one of six Wetumpka players at the showcase and one of four at the Upper Classes event, including Jackson Ray, Dawson Fuller and Garritt Terrell.
"It was great because we all got to represent our city and our school," Morrison said. "We have to hang out in our free time. It was very fun."
Morrison's teammates Ty Brooks and Jaxon Shineflew competed in the first event for rising freshmen and sophomores and Brooks delivered one of the biggest highlights of the week for County players. The left-handed batter hit a hit down the left field line and it passed the outfielder, allowing Brooks to score for an inside-the-park home run.
"It was an 0-2 count, so I was ready for the starting speed and expecting the curve ball," Brook said. "It was far from me, so I just took him to that side of the field. When I saw him pass the outfielder, I was going to run to the stop sign. I wasn't trying to do too much but it was quite special. I really enjoyed that."
Elmore County's Sean Darnell also delivered an inside-the-park home run during his game in the Upper Class Showcase on Thursday. He was one of five players representing the Panthers during the week.
Cole Downey was part of that group, playing a lot on the inside court and taking time on the mound for his team. The duo were also joined by Nassin Bryan, Jabari Murphy and Brandon White.
"It's a really good experience going there," Downey said. "It's a competitive nature and a bit different from a normal game. All in all it was a lot of fun and it helped me a lot to throw a baseball again and play with different guys. You learned something new every day.
Tallassee was also represented at the event, sending Jacob Dantro and Jacob Abbott Ingram to the senior event. The two players weren't able to compete on the same team, but that didn't detract from the experience.
"It was fun," Ingram said. "I met new people and became friends with people from all over the state. And I got to play against some really good players.
Ingram spent time on the mound and earned a rare plate appearance, hitting a brace for his team in the final game. Even though getting into the batting box isn't a big part of his future on the diamond, Ingram is still focused on getting back to Tallassee some of the things he learned during the showcase.
"One thing I can look to next season is how quickly my team tied together," Ingram said. "Halfway through the first game, it's like we've played together four or five years. I could take that and get closer to the guys back home. I have to become a leader and I can help us bond more with each other for this season.
All the players echoed that sentiment, looking to claw back something to help themselves and the rest of their teammates on and off the pitch.
"Coaches really taught me a lot, not just about being a baseball player, but also about how to manage my business off the field," Morrison said. "From next season, I will have the tools they taught me."
Caleb Turrentine is a sportswriter for Tallapoosa Publishers Inc.