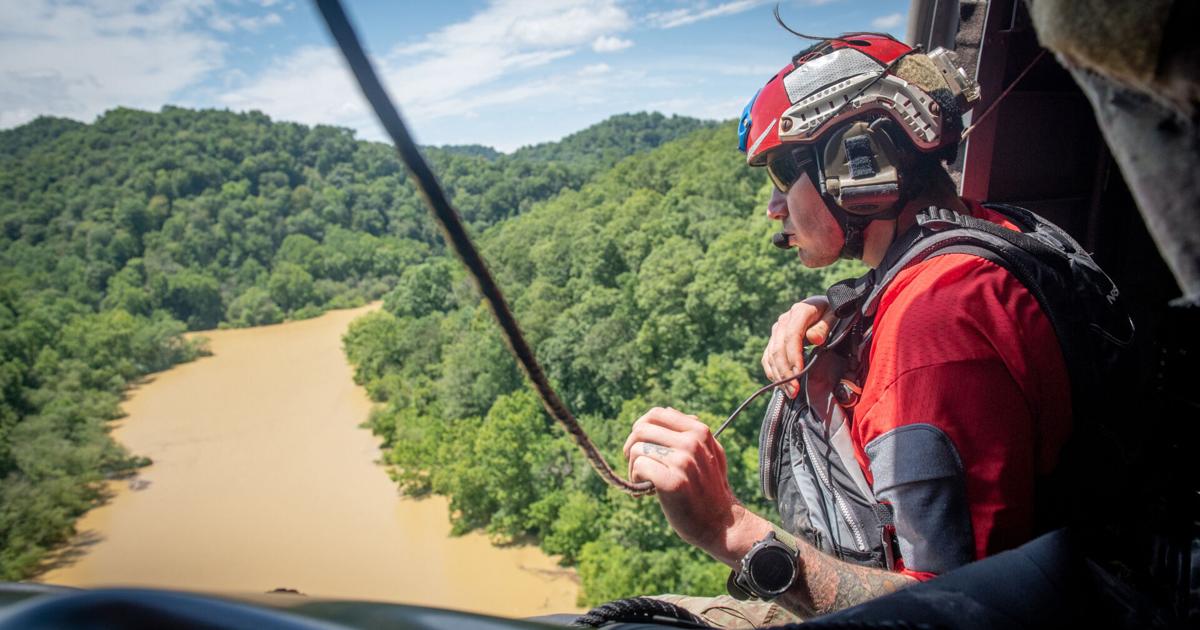 Kentucky Air Guard Special Tactics saves 19 people after flooding | Military
HAZARD, Ky. (AFNS) – Airmen from the Kentucky Air National Guard's 123rd Special Tactics Squadron rescued 19 stranded residents and two dogs following historic flooding last week that killed at least 28 in the area. east of Kentucky.
Airmen, assisted by Callie, the Department of Defense's only certified search and rescue dog, quickly deployed to the area July 28 to conduct rescue operations by boat and helicopter for four days, Maj. Ian Williams, commander of the 123rd STS. The team of 23 special operators also coordinated 29 rotary plane missions, recovered four bodies and helped lead operations that led to the rescue or assistance of 40 additional people.
"We found out about the situation Thursday morning around 8:10 a.m.," Williams said. "Before we had our task to intervene, we started having our initial team report to the squadron to have equipment ready in case we had to push and support. We were officially told to support around 9am and we were out by 10am.