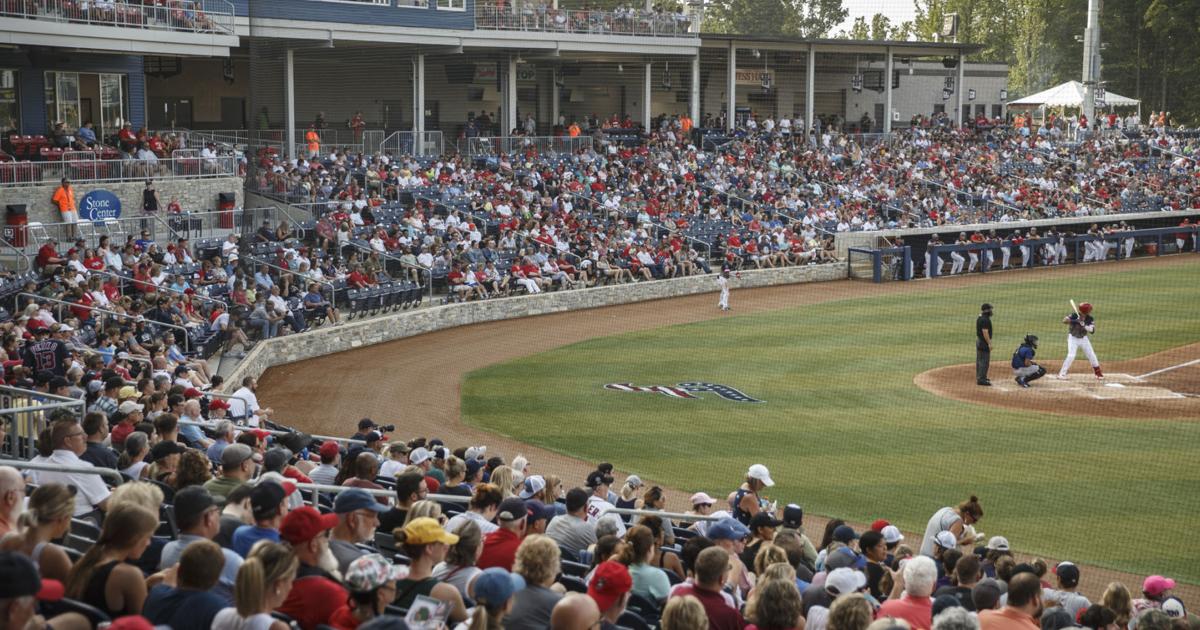 HEDELT: Little League debacle ignited appreciation for skilled baseball players | Local News
I haven't played a game yet, but I'm thrilled the FredNats brought professional baseball to Fredericksburg.
I'm also excited for all the other events that will take place at the beautiful stadium, conveniently located in Celebrate Virginia South near the Expo Center.
While I enjoyed a gig or two on a grassy spot in Celebrate Virginia, all it took was one thunderstorm to turn that spot into a mud pit.
The new facility will allow people to sit in seats or on artificial grass to attend concerts and other events. Already it has been used for all sorts of things.
I wish I liked baseball more since we now have a professional sports franchise here. Yes, I know they are struggling a bit now, and they are a development team and they are not a top league.
But it's local, it's professional baseball and people have fun, and that's good for our community.
You would think that the things I experienced when I was young would now be history. But about half a century later, I still clearly remember the nervousness and embarrassment of trying baseball as a kid.
Even though I managed to compete in football, basketball, and track and field in high school, and played a little football in college, I never thought about trying baseball.
That's because Little League was such a debacle.
Yes, I went out and tried. Like most kids growing up in the 60s, I had a glove as soon as I could wear one signed by Mickey Mantle, something I thought was pretty cool.
Playing wrestling and hotboxing filled the hot summer nights, and I was finally taken to the Little League tryouts.
And for some reason, I just absolutely sucked, even though I made a team or two, much to my chagrin.
I probably made some good plays on the field, but what sticks in my memory of playing second base is approaching a ground player in a game like I was taught. And then have that "oh no!" shock to realize that a ball had gone under my glove and through my legs in the outfield.
In all sports, there's nothing that screams "He screwed up!" just as clearly as making that kind of mistake in baseball.
Messing up once or twice made me even worse. Instead of relaxing and doing what I had successfully done in training, in a game I was tensing up and it was happening again.
And while I ended up being able to throw and catch a soccer ball or throw a jump shot while playing these sports, no amount of practice ever fixed my baseball field skills.
And knock? I never saw the first balloon arrive, which is why I rarely connected to it.
As if the embarrassing Little League outings weren't enough, things got even worse when a group of us baseball rejects – shelved at recess when coaches worked with talented kids – were challenged to a game by girls learning softball at recess.
At 12, having a team of girls not only beat you, but hit you so hard it hurts your soul, took my disdain for playing baseball to another level.
Looking back on my years learning the sport, I realized that football and basketball are what us neighborhood kids do all the time in the summer and after school. So it came more naturally when I switched to team sports in high school.
We threw baseballs occasionally, but never really had enough kids to play a real game, so lining up and hitting were things that were rarely tried.
But, if I'm being honest, I don't think it would have helped much even if I had done them every day.
For all of us, some things come naturally and some don't.
It's why I rarely put on a baseball glove after my young and painful attempts at baseball, and why I so enjoy watching pros at all levels who are good at it.