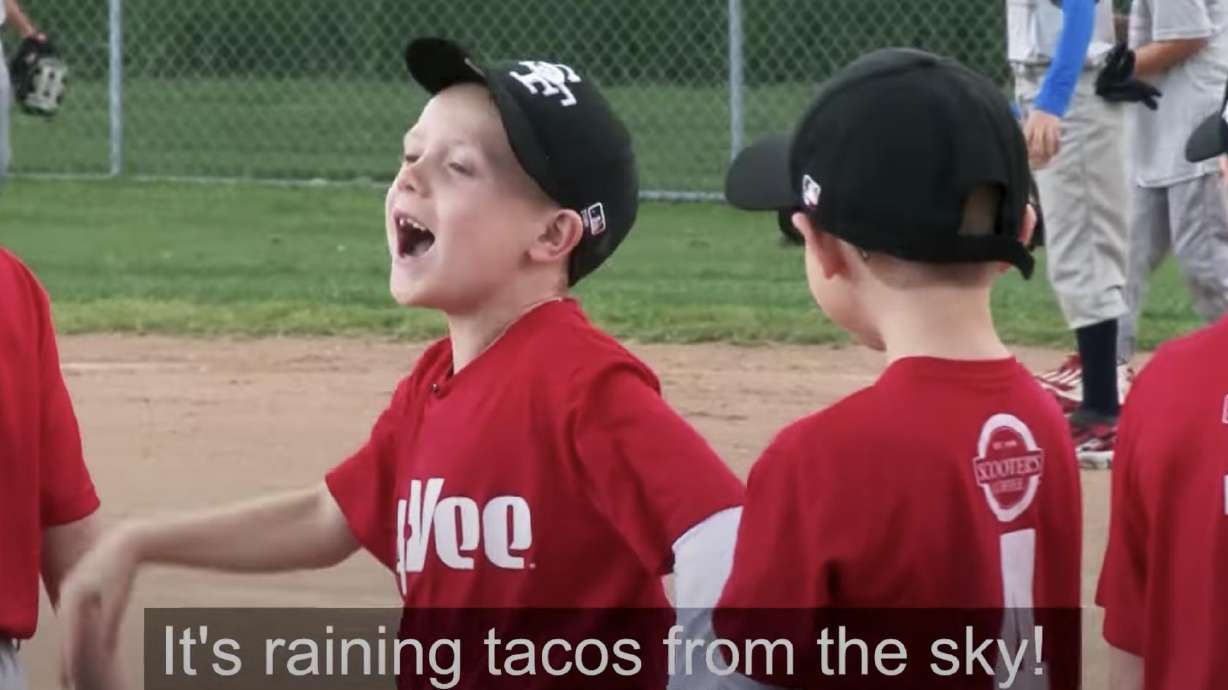 Have you seen this? Young baseball players on the mic will make you smile
A screenshot from a video of Chad Hunt featuring his two boys on the microphone during a youth baseball game. (Chad Hunt, YouTube)
Estimated reading time: 1-2 minutes
MIC'D UP – Kids are objectively hilarious. Never mind that they probably don't know what they're saying half the time; you can't help but smile at their inherent stupidity.
Case in point: this baseball team at a coaching ground in Sioux Falls, South Dakota.
In a stroke of genius, a parent decided to microphone his young sons (aged 6 and 5) in a match, and the result was nothing short of amazing. There were insane comments of laughs, great one-liners, and some wild burns.
"The main reason I did it was for my family and the kids to remember one day, and so we definitely took care of that. What I love to see is how much of an impact it has already had. It kind of opened some people's eyes to what baseball is and to repeat, especially at a younger age, that it's not just about winning," said Chad Hunt, whose Boys Kamden, 6, and Hayes, 5, starred in the video.
The video is a steady stream of joy from the kids – with some good old riffs involved. Roasting a buddy's excursion spot by calling it "poo land" is all-time savagery; same thing pointing out that a teammate's mother left him.
My favorite, though: "It's raining tacos from the sky! Name, name, name."
Whatever reality this child lives in, sign me up.
Oh, and don't worry little man, we won't tell you "the pitcher has a big ass". Instead, we'll thank you for the laughs.
×
Most recent Have you seen this? stories
More stories that might interest you