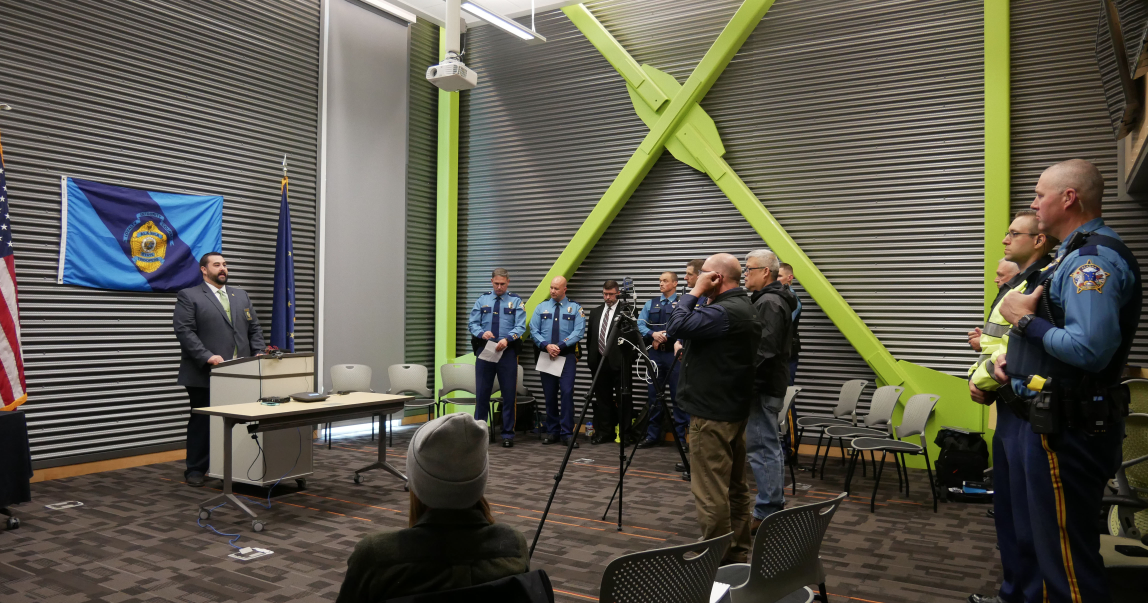 Change of tactics in the search for Sawyer Cipolla | in addition
Alaska State Troopers today announced they are changing their search tactics for Sawyer Cipolla, a 7-year-old autistic child who disappeared from his home last weekend.
Going forward, State Troopers and Alaska State Wildlife Troopers will conduct a limited search, meaning law enforcement officers and professionals will only search for Cipolla when they receive viable advice, Lt. Paul Fussey, AST's statewide search and rescue coordinator. press conference.
"Sawyer's search is not over today. However, it will take on a new form," Fussey said.
Law enforcement officers from the Alaska State Troopers, Alaska Bureau of Investigation, Federal Bureau of Investigation, Anchorage Police Department, Kodiak Police Department, the U.S. Coast Guard, U.S. Coast Guard Police, and Sand Point Police Department found no evidence of wrongdoing. play, according to Fussey.
The current theory is that Cipolla left the steep cliffs of Monashka Bay overnight and was swept away by the tides, according to State Trooper Lt. Josh Boyle, who led the incident management team. This theory was derived from scent tracks found by several K9 units, he said.
Kodiak Island Search and Rescue searched the cliffs and beach where investigators believe Cipolla may have disappeared on Friday and will investigate them again today, according to Boyle.
Boyle urges anyone who has yet to check their sheds or crawl spaces to do so, he said. This is not the end of the search, Boyle pointed out.
"The case will remain open until Sawyer is found," Boyle said.
If anyone has any clues about the case, State Troopers urge them to call (907) 486-4121. There is also an anonymous tip line on the AKtips smartphone app and online at https://dps.alaska.gov/ast/tips.