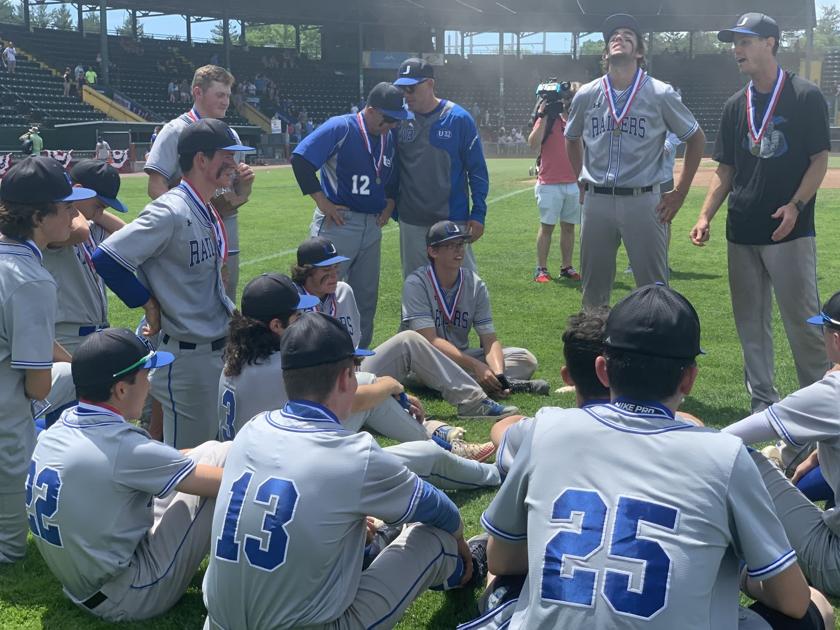 Baseball Coaches Honor Local Stars | Slide
[ad_1]
The collective success of the Central Vermont varsity baseball teams last spring was second to none, culminating in a Division II final between U-32 and Spaulding.
For a season filled with program-defining breakthroughs and non-stop suspense, a drumbeat wasn't much needed before the coaches announced this year's Capital Division Player of the Year.
Raiders eldest Owen Kellington has returned to the limelight predictably after guiding his team 14-3 to their first title in school history. The Times Argus 2018 and 2019 Player of the Year was a thorn in the side of every opposing team, but coaches recognized his undeniable talent while voting for the best player in the league.
The University of Connecticut and MLB prospect has joined five U-32 teammates and a large group of other Washington County athletes on the postseason All-Star list. Alex Keane of the U-32 was named to the first team, while Tony Concessi, Carter Hoffman and Shane Starr were the Raiders second team selections. His teammate Kevin Dowling received an honorable mention.
Kellington went 7-0 in his last college season with four saves and a 0.18 ERA. He started on the mound in eight games and made relief appearances in four games. He picked up playoff wins over Lyndon and Hartford before pitching the final three innings in relief for Keane in a 5-0 championship win.
Kellington allowed a earned run on seven hits in 49 innings. He racked up 133 strikeouts and allowed 11 walks. Offensively, he recorded a batting average of 0.636 with 14 doubles, nine homers, 31 RBIs and 36 runs scored.
Ace Marshall Donahue was a first-team pick for Montpellier, who went 11-6-1 and won a playoff game for the third time in the past three decades. His colleagues Solons Andrew Tringe (second team) and Cabot Hart (honorable mention) also won accolades. They helped their team to a 10-3 win over Hazen, a 9-8 win over Peoples and a 14-4 win over Harwood.
Skyler Platt and Chris James were named in the first team for Harwood and Liam Guyette made the second team for HU. The Highlanders (11-4) clinched the third seed for the D-II playoffs after scoring a 7-3 win over Lyndon and a 6-5 win over Thetford.
CAPITAL DIVISION 2021
ALL BASEBALL STARS
PLAYER OF THE YEAR
Owen Kellington U-32 Senior
FIRST TEAM
Marshall Donahue Montpelier Senior Dylan Miller Lyndon Junior Trevor Lussier Lyndon Junior Skyler Platt Harwood Junior Chris James Harwood Junior Ethan Marshia Thetford Junior Ryan Malloy Thetford Junior Alex Keane U-32 Sophomore Matthew Selby Lamoille Senior Shane Stevens Lake Region Sophomore
SECOND TEAM
Gabe Gardner Lake Region Freshman Andrew Tringe Montpelier Sophomore Liam Guyette Harwood Senior Logan Ingalls Lake Region Senior Tony Concessi U-32 Junior Carter Hoffman U-32 Junior Cam Berry Lyndon Sophomore Shane Starr U-32 Sophomore Jackson Kingsbury Thetford Senior Will Mlcuch Lamoille Senior
HONORABLE MENTION
Bryce Gunn North Country Senior Whit Steen Lyndon Junior Jack Young North Country Senior Wyatt Messier Randolph Senior Kevin Dowling U-32 Freshman Mack Briglin Thetford Junior David Piers Lake Region Junior James Sanborn Lyndon Senior Cabot Hart Montpelier Junior
[ad_2]